Yes just like the title says we started then ended in & around Philly.  Its basically what happens when we tell clients the wrong place to park & then just wing it. lol.  But enough about Tracey's mistake.  Yeah ok… mine.  Either way, we were with 2 of the coolest people on earth & we had cameras… Score!  On our journey we passed this store that had interesting colors in the window & when we set up to shoot the owners invited us on in . Very cool people at Impact Imports .  All kinds of interesting imports at this place & great people to boot. So after that we hit Elfreth's Alley & just walked around and shot. When we finished at Race St Pier we found a ….how should I say this… a 'man purse'?  lol . But it contained an iphone, a persons wallet, money, etc.. Well the 2 coolest people mentioned above went ahead and started calling people on this persons phone to try & let him know they had his stuff. Yeah, every now & then I lose faith in people but these guys make me believe again :). They even called us a few minutes later and let us know they found the guy & returned his stuff.  Loving these 2!
Meredith & Chris, not only are you in love, you are seriously 2 very cool people & its gonna be our honor to rock the heck out of your wedding!
Til Later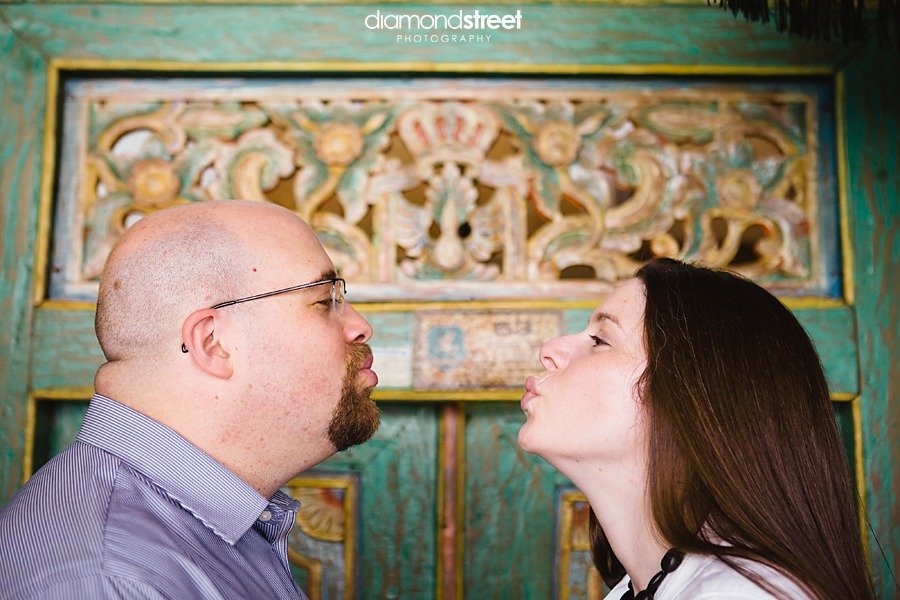 kissing on the oldest residential street in America. Kinda cool 🙂 .
Love the light on this.
Then they were off to save the world with their awesomeness! lol