Family farm wedding in West Chester PA. Sarah & Ben… I feel like I know you. but I don't. lol.  No seriously, I met Sarah & Ben through Anna from Something New weddings.  We met, we clicked, we booked & little did I know I would not see them again until the day before their wedding :(. You see, Sarah & Ben are extremely busy people – off saving the world with their awesomeness  – so I wasn't able to shoot their e-session  BUT luckily for me they saved up all that terrificness  for the wedding! Listen, I have to say with all seriousness that this was a beautiful wedding. The bride was beautiful ( she wore sparkly Toms, how cute is that) , Ben was beautiful ( as beautiful as a man can be, Haha) the family was friggin great… I mean, I really loved this wedding !!  This was a Quaker wedding and yeah I know,  I didn't know what to think either 🙂 . Now….??  I love me some Quakers !! lol.   No seriously,  I didn't know how it would be because  tradition was, we couldn't shoot the ceremony .  I really would've loved to as Sarah was such a beautiful bride & that red hair is amazing! So what you will see is a little creative session at the Westtown school.. even some formals!! I never show formals because, well, they're boring BUT these guys were so cool I'll show a couple of the fun ones. Ok,  after the ceremony we headed over to the Woodward family farm where the reception was being held & wow.. We had cows! I loved this place. It was such a peaceful & beautiful place that I didn't even want to leave.  Ben's buddies were like I was hanging out with my own friends & the ladies were …well, they were the ladies ! Doing what ladies do when they get a few drinks in them & hear their favorite  songs playing 🙂 .There were games set up & people were chillaxing on hills, I swear it felt like I was in Woodstock! 🙂 … And by that I mean,  it felt like everybody loved everybody! Not in the naked Woodstock way, lol.  Anyways, we did a creative session around the beautiful Woodward farm & then let the lovebirds do their 1st dances, toasts & then eventually, the dancing !  And they partied hard…They married beautifully.. They are Mr & Mrs Pressman now…and they were AWESOME!
West Chester wedding photographers
Guys, we really appreciate you letting us into your world, if only for a day. But what a day it was & we wish you both eternal love & happiness in what I am sure will be a wonderful marriage!
Enjoy the honeymoon!!
Til Later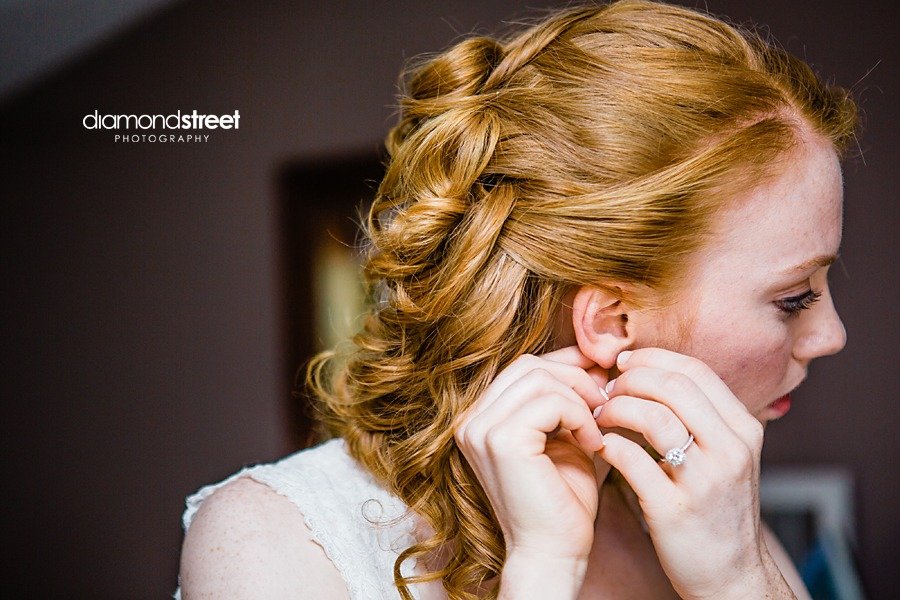 so when we were waiting for Sarah I had to shoot something. I saw this Rhino & put the rings on it. When her friends saw, they said "don't show Sarah, that is so her".  I hope they were right because its on the blog! So you'll see 2 ring shots. Njoy!
So we then headed off to the Westtown school. Ben didn't want getting ready shots so you wont see any 🙁 but you will see some formals, the 1st look & creative session :). Oh yeah!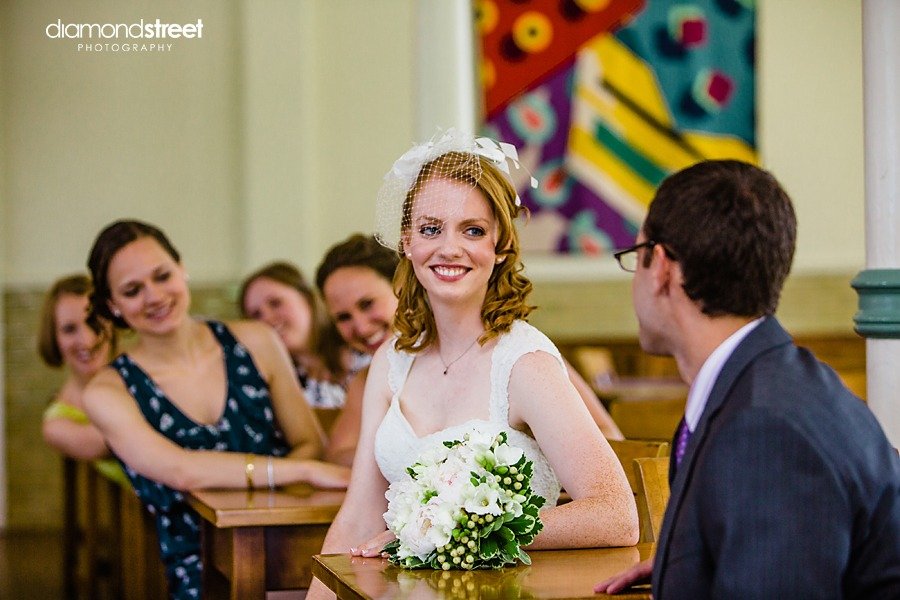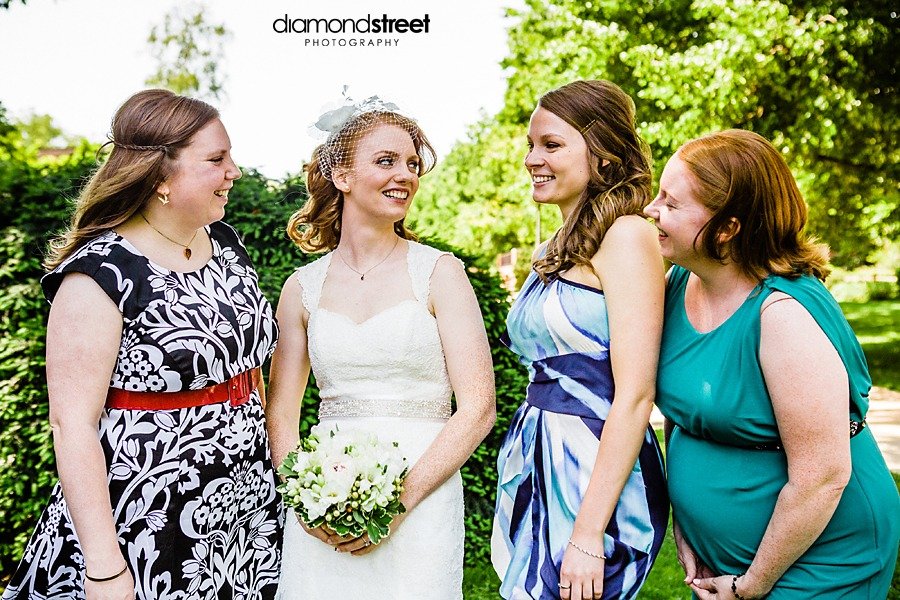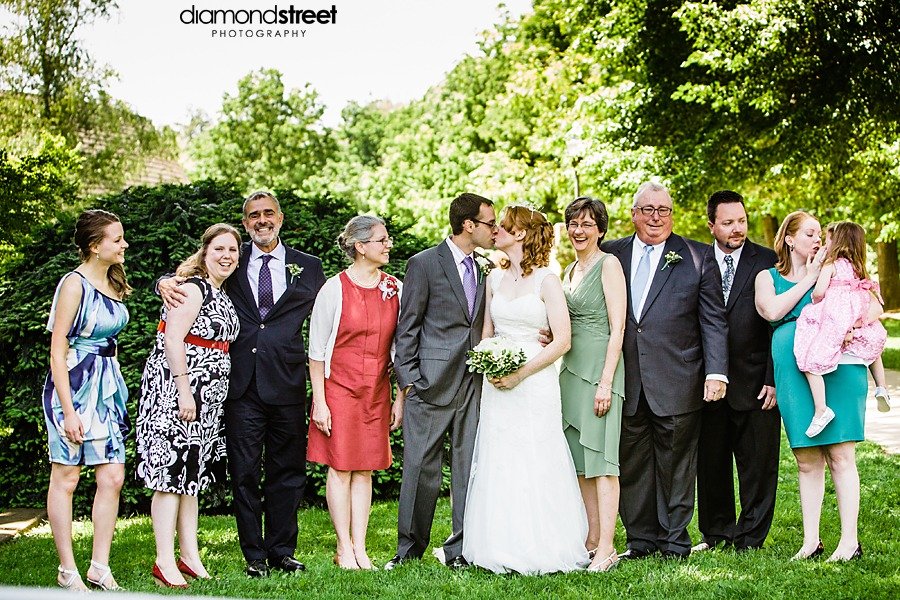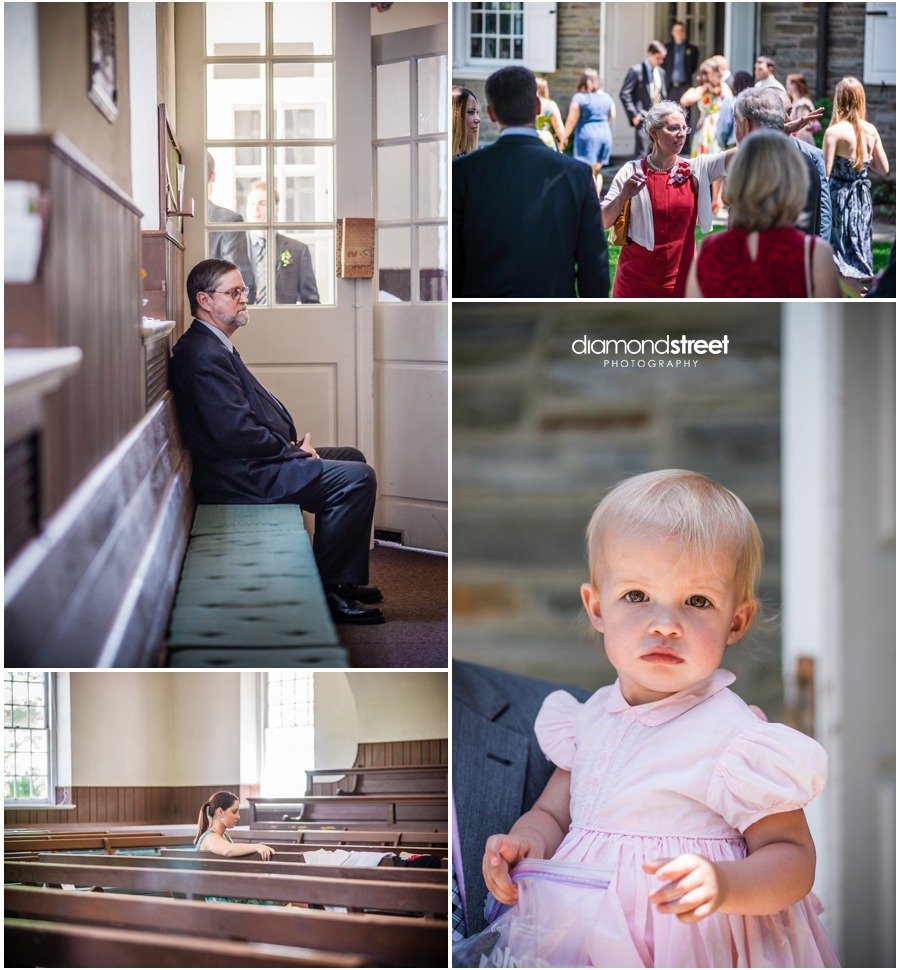 And then it was time for us to stop shooting. Quaker tradition. But it was a beautiful service & I wish I could've shot it. Then we were off to the family farm for what I can only describe as.. "The Magic"!! Look on.
And then it was creative session time. But be warned, these aren't your run of the mill wedding pics.. You'll see 🙂 . The 1st & the 3rd, I couldnt choose between color or B&W so since its my blog..I went with both!!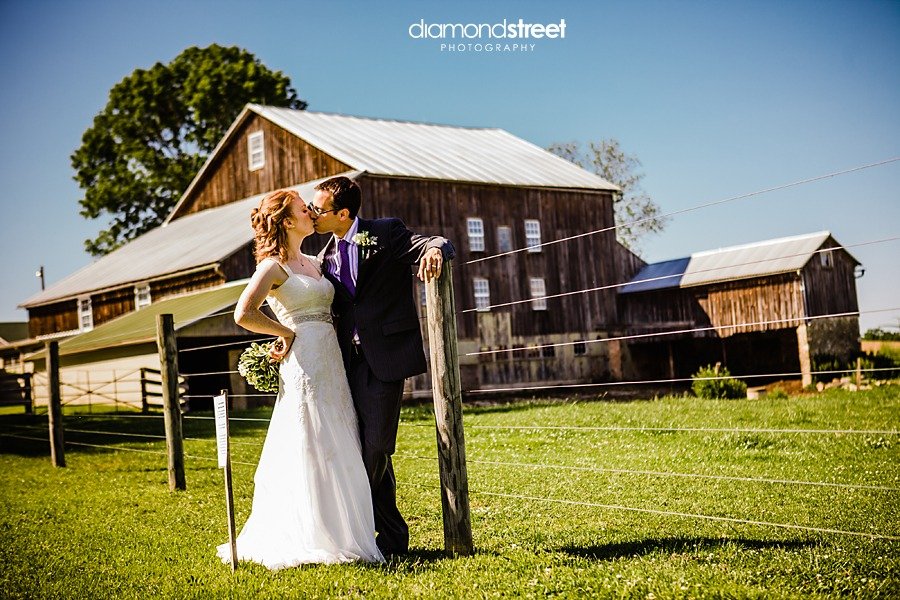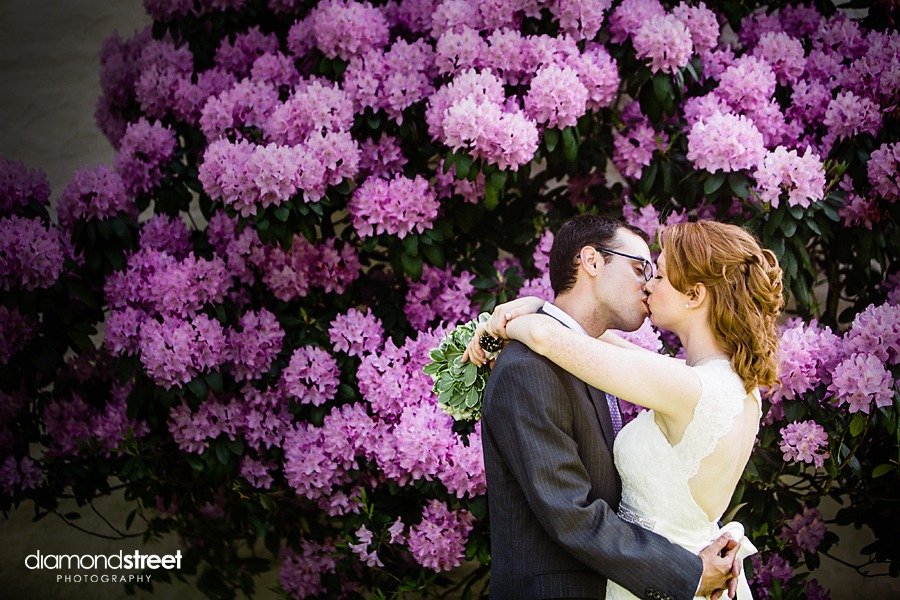 Then of course they had to be pried away from me by Anna , the lovely wedding planner. lol.  But it was dances/toast/party time! And man did I get some good ones! I'm just saying…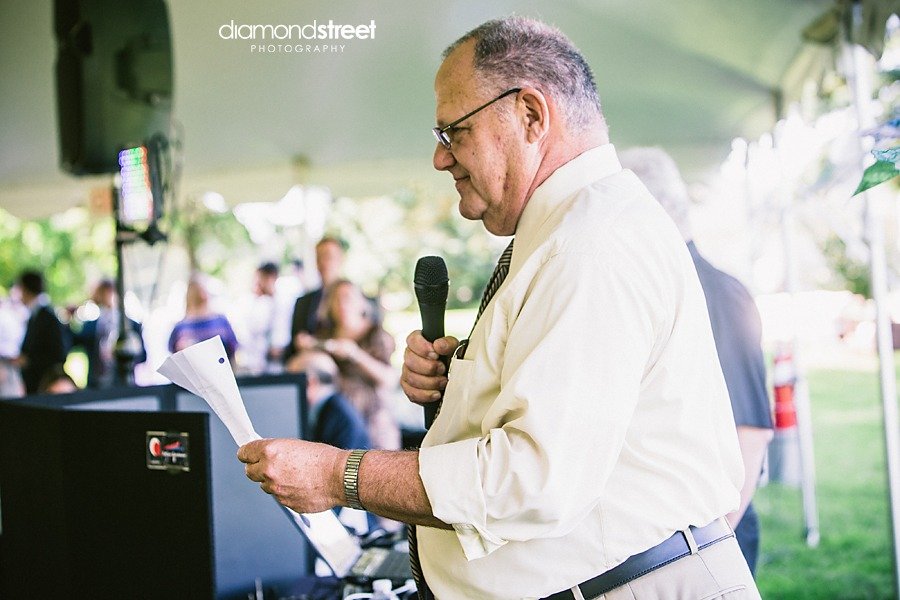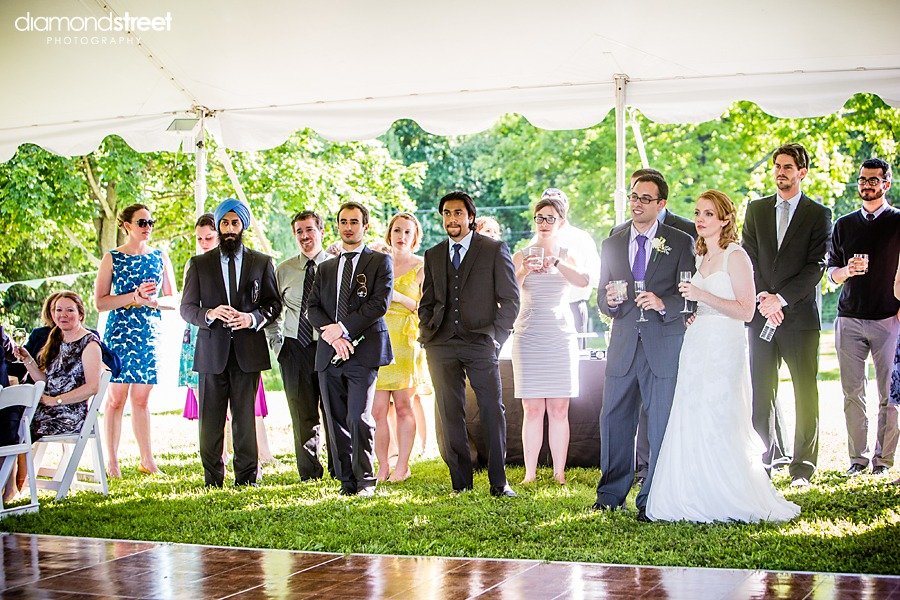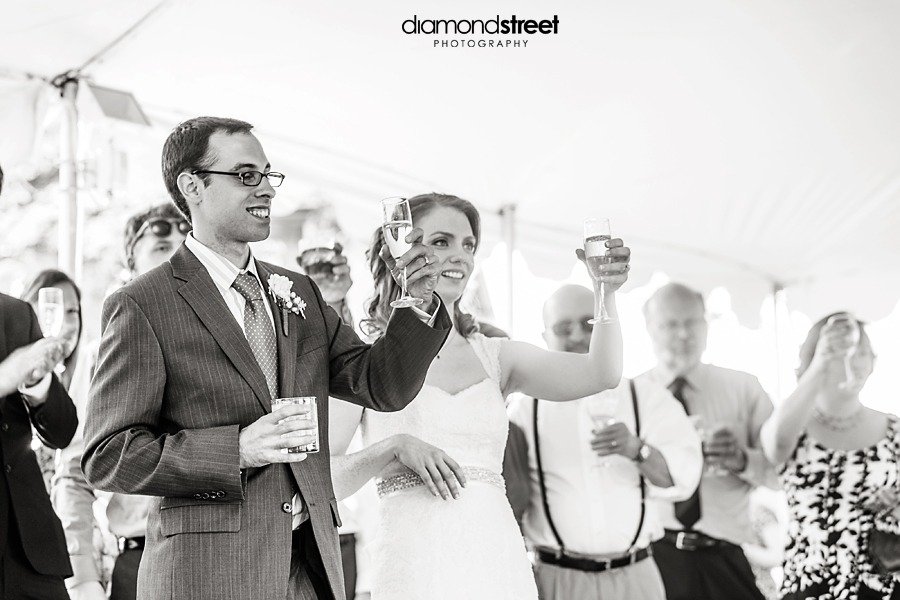 After the toasts eveyone had a little bite to eat (along with some drinks) . So this is the calm before the storm. You'll also see why I said it felt like Woodstock. But enough.. on with the pics.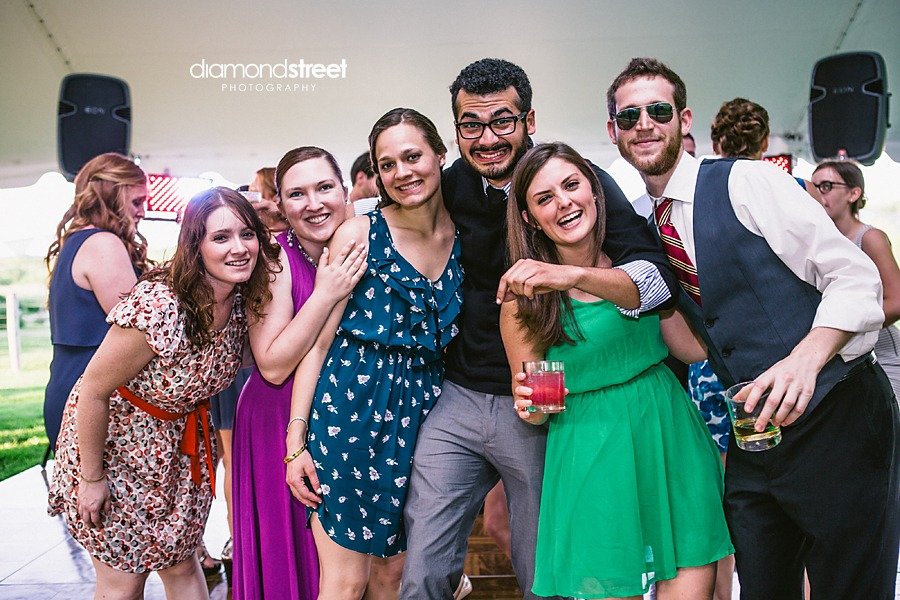 They had a photobooth so we grabbed all of the props and everyone got into a big group photo. Love this shot!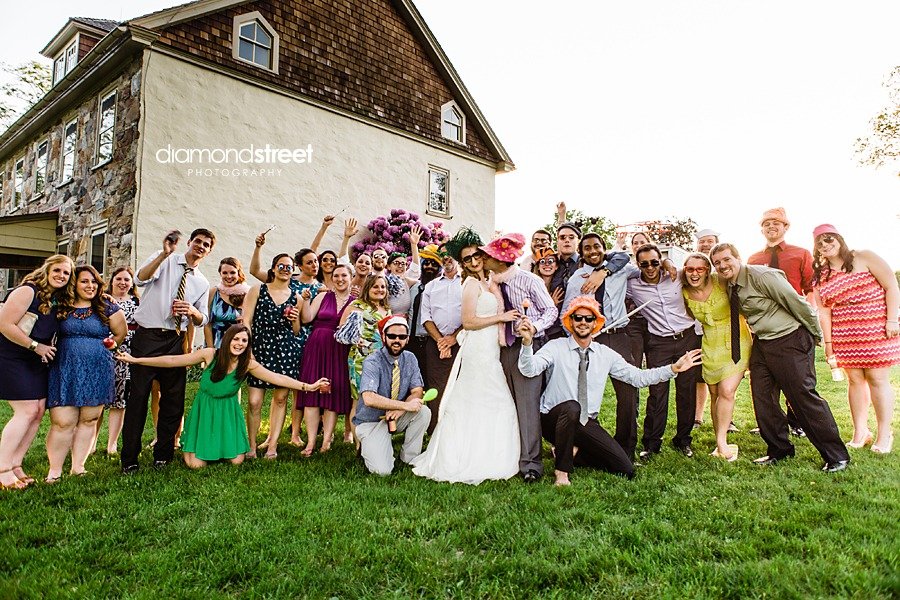 Then the liquor kicked in, the sun started to go down….  And it was party time at the Woodward family farm!
Umm.. Yeah.  It was all love people.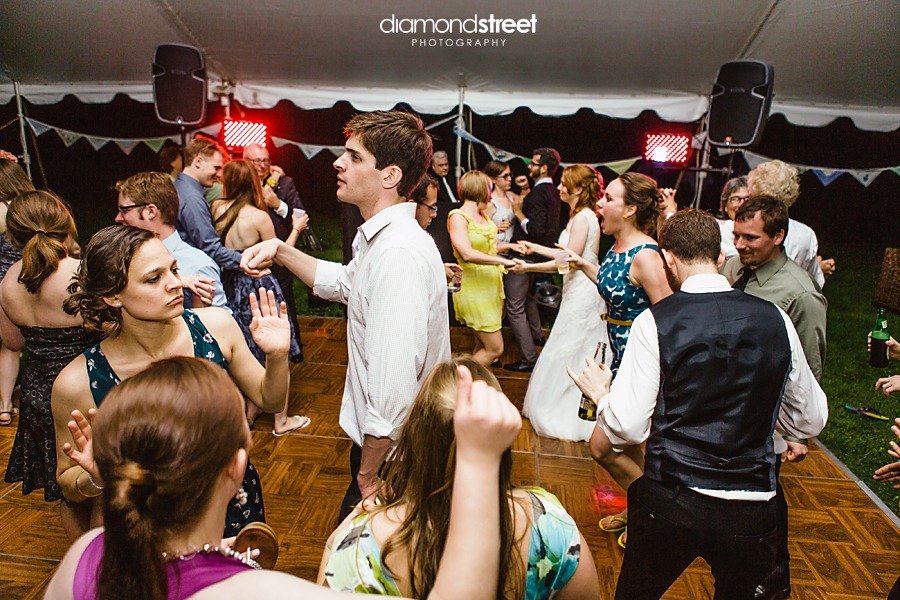 Check out Ben dancing with his bud! priceless! then check the next one out..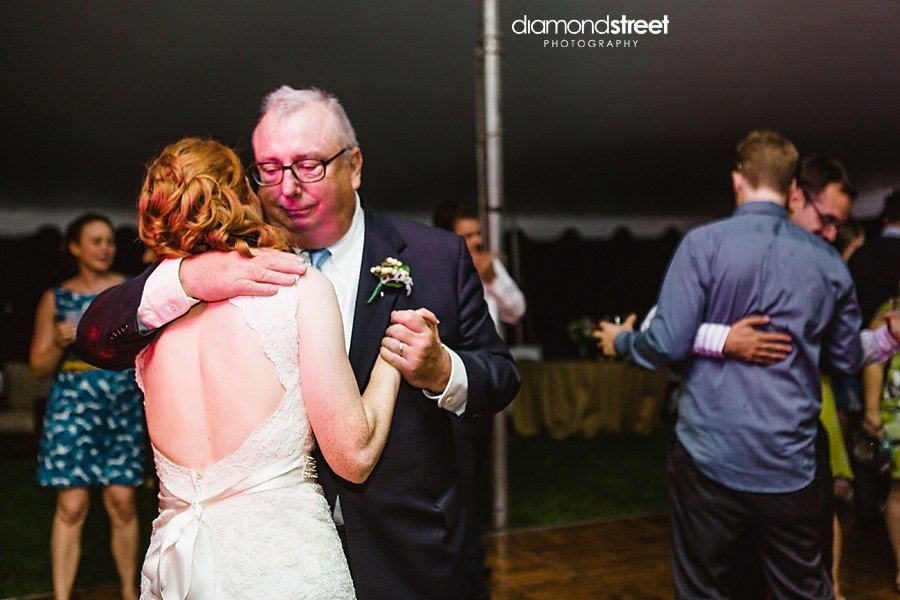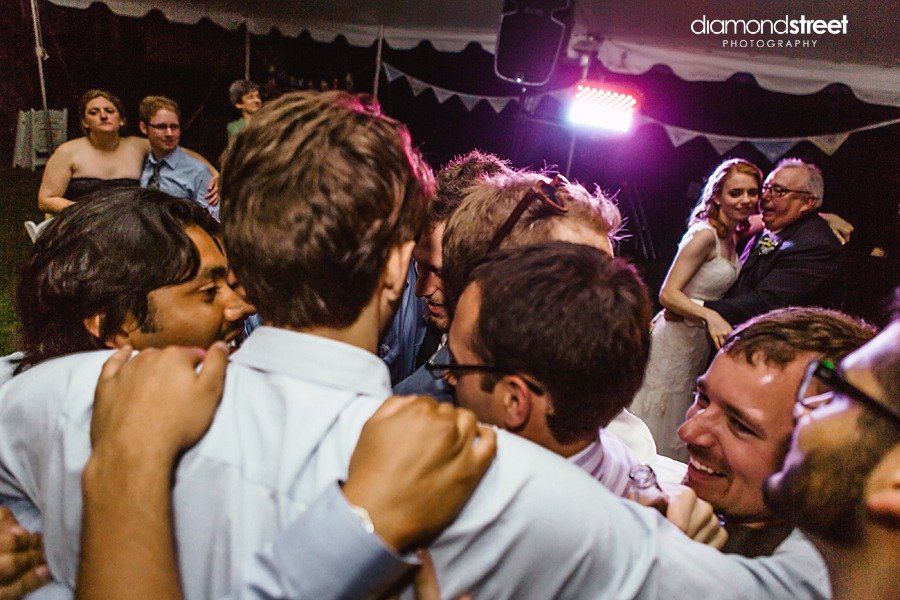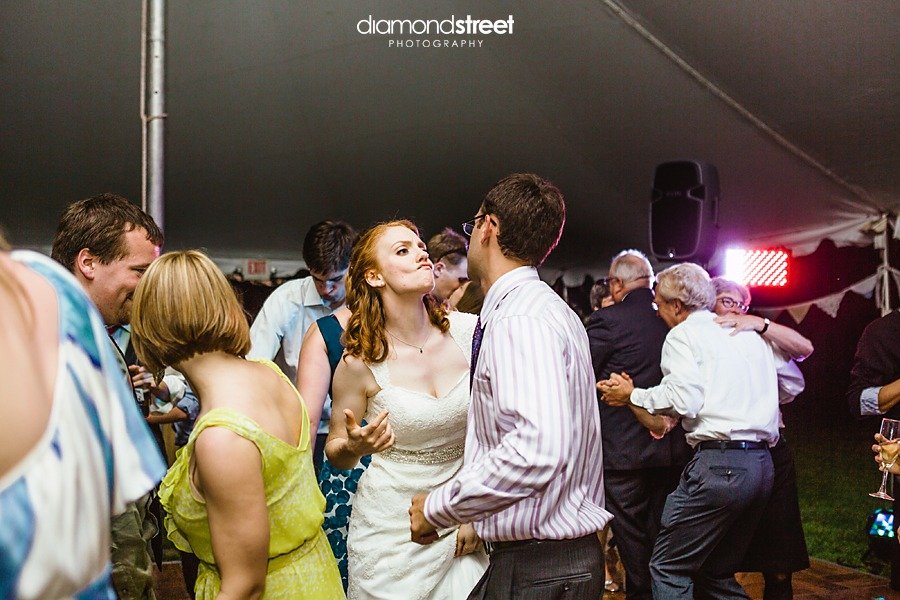 love these next 2. actually, I can really say that about this whole wedding..  think I have! 🙂
Then we had this.. Awesome!!
And we end on 2 of the finest people ( and families) I've had the pleasure of meeting. Seriously guys, your wedding was amazing & we are truly honored you chose us to document it.  I absolutely loved shooting this wedding & I hope we bring a smile to your face when you relieve those moments again  🙂
Wishing you both the best and call us in about , what did you say Ben, 5 years when those babies come? lol