Perth Amboy Beach engagement session
Perth Amboy Beach engagement session. So we found ourselves in Perth Amboy this past Wednesday meeting up with clients we hadn't…. met yet. lol.  No worries, Marcela & Alex were a very cool couple ( and very attractive 🙂 ) .  They wanted to shoot at a beach they knew about  & also because their wedding is themed 'beach chic'.  Sounds lovely.  So first we hit the Perth Amboy pier for a couple shots & then proceeded to walk over to the beach. On our way there we grabbed some shots (even through construction barricades- yes, that happens) then proceeded to the beach to make magic . We were dealing with 1 o clock sun light…on the beach…no where to hide…oh yeah. lol.   Still, Marcela and Alex rocked it looking like Mark Anthony & J-lo. That's , the happy Mark Anthony & J-lo…not the divorced one. lol. Basically, they were hot hot.  I did feel like we needed a little variety so on the way back to the cars we grabbed some more loveliness.  They were even ok with trespassing & opening someones fence and sitting on the stairs for a shot. That's what I like to see. People willing to break the law for photography. lol. No, not really. But the shot was nice :). Anyways, thank you Marcela and Alex for a great shoot. We cant wait to see you guys again for what I am sure will be a beautiful wedding!
We are your Perth Amboy Wedding photographers.
Til Later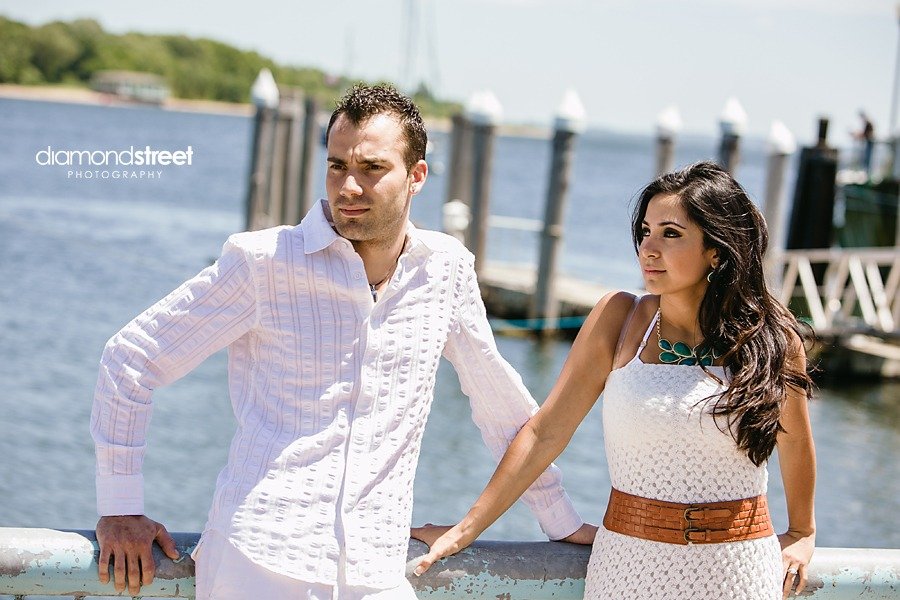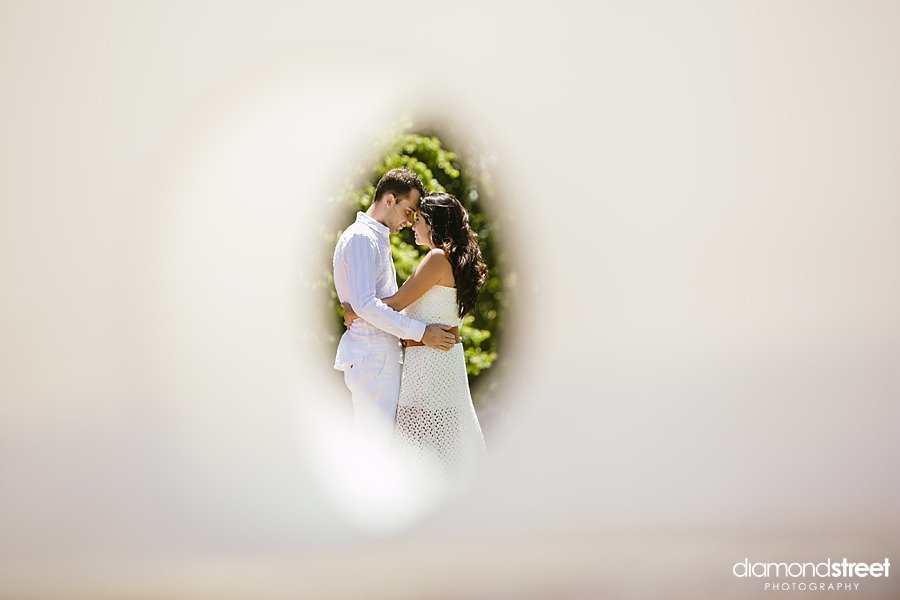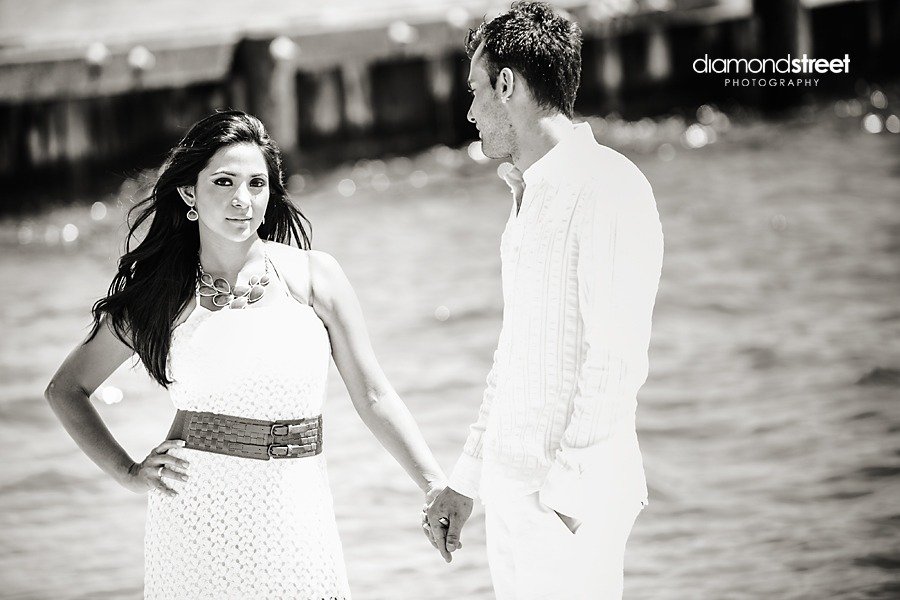 Yeah,  this is a Diamond Street engagement session! 🙂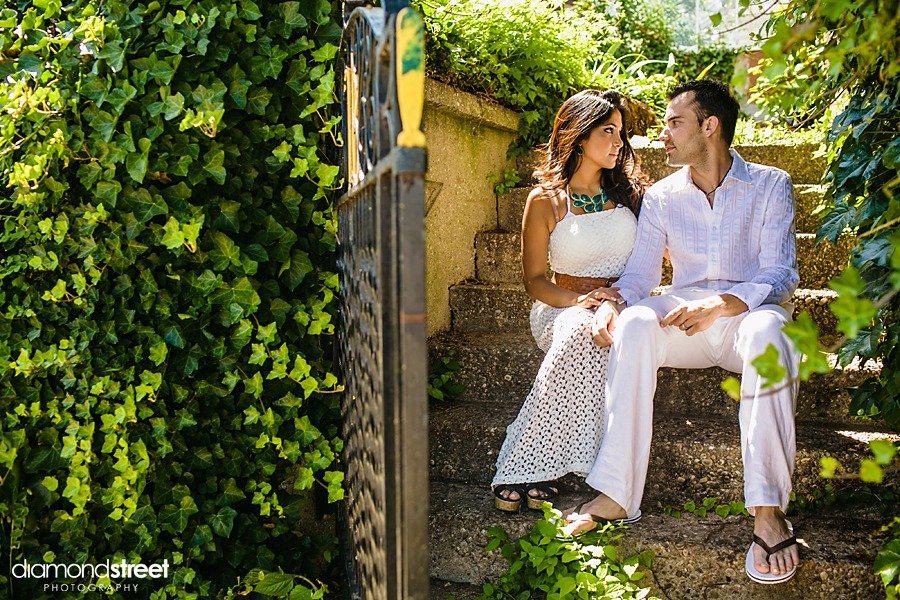 Another of our awesome couples of 2012. Once step closer to marriage.  See you in a couple months!
CIAO