Crystal Plaza wedding photos
Crystal Plaza wedding photos. Anthony and Michelle fell under a love spell and what a spell it was! And we mean it…their wedding day was truly enchanted, from the majesty of the church to the sparkle of the Crystal Plaza, everywhere we looked we were reminded that this was going to be a magical day. We started off with Michelle and the ladies at the Madison Hotel. Getting ready wasn't just about makeup and hair, there were special gifts and touching moments felt by all. Anthony did his part when long stem roses and a tear-jerker of a letter arrived for Michelle (great job Anthony 🙂 ) . From the hotel, it was a quick ride to the Holy Family Chapel for the ceremony. What can we say about the church – it was spectacular! And although the ring bearer (he is 3 and smitten with the bride) cried because he was losing his girlfriend to his uncle Anthony, he too was taken in by the 'love spell' and gave Michelle one of the best hugs in history. From the church we were off to the Crystal Plaza for a creative session with wedding party and bride and groom. The bridesmaids and groomsmen were awesome! We did a quick creative session with Anthony and Michelle and then they were off to enjoy the cocktail hour at the Crystal Plaza. Now we don't normally spend a lot of time at the cocktail hour but we had to here – there were ice sculptures everywhere, again just magical. The ballroom was equally amazing. This was where you really could feel the love between the couple translated into the details of the room – castles, lords and ladies and all things fairytale. Then the party really got started and the dancing was underway. From the traditional Italian dances to the fancy footwork of the groom & a Michael Jackson dancing groomsmen it was truly a fairy tale come true.
This was such a beautiful wedding and a fantastic party and Michelle and Anthony, the Princess and Prince, lived happily forever after!
You can also check out their Morris Arboretum engagement photos
Guys, what can we say. We wish you all the best and a lifetime full of fairytale memories. We too were caught in your 'Love Spell' and we will definitely remember this day forever!
Livingston New Jersey wedding photographers
Til Later

While I was with the boys Tracey caught this moment of her reading a note Anthony left..Priceless!
When I got back Michelle was just about to get in her dress so i was not in the room when this shot was taken Anthony 🙂 . Semi-risque but beautiful.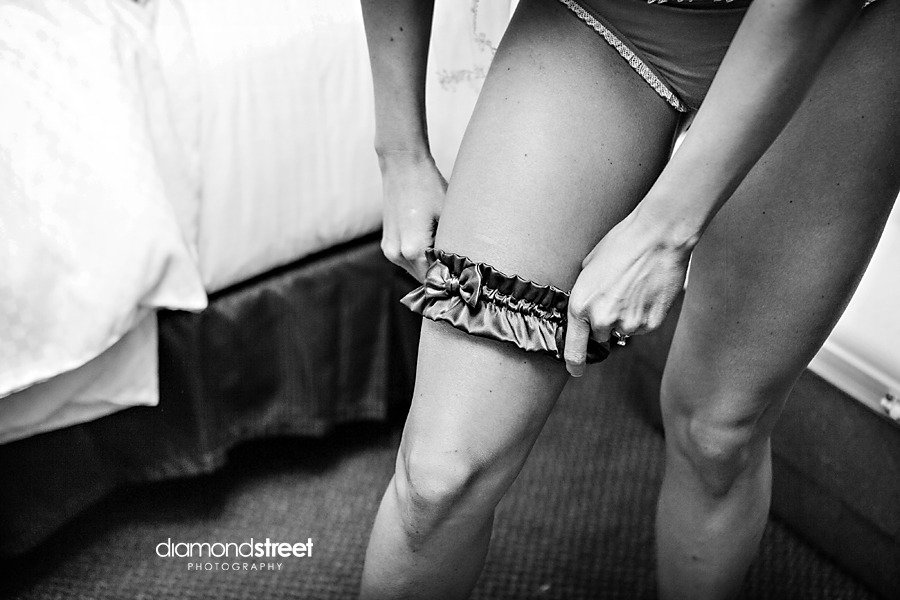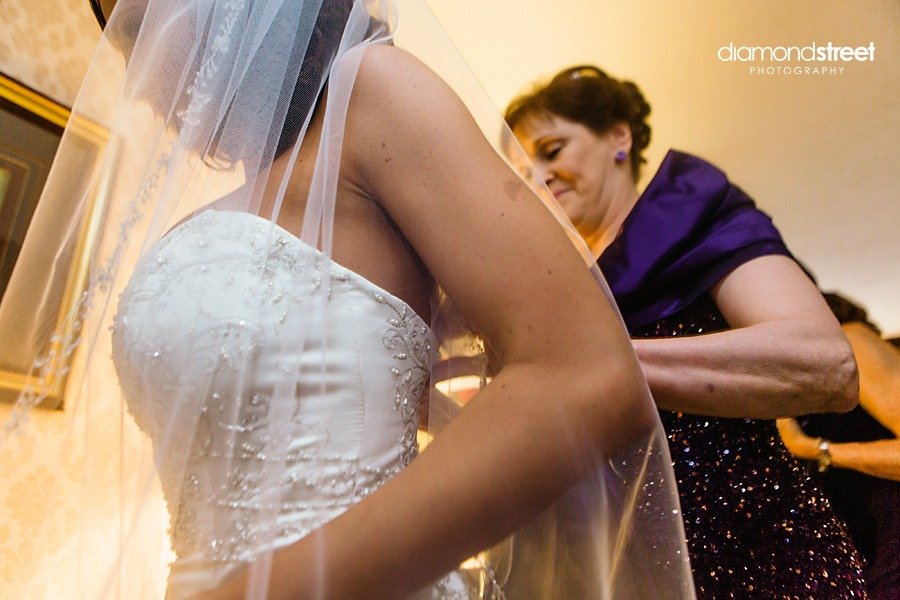 And of course after seeing her son all dressed up , momma does what mommas do.. kisses her boy! 🙂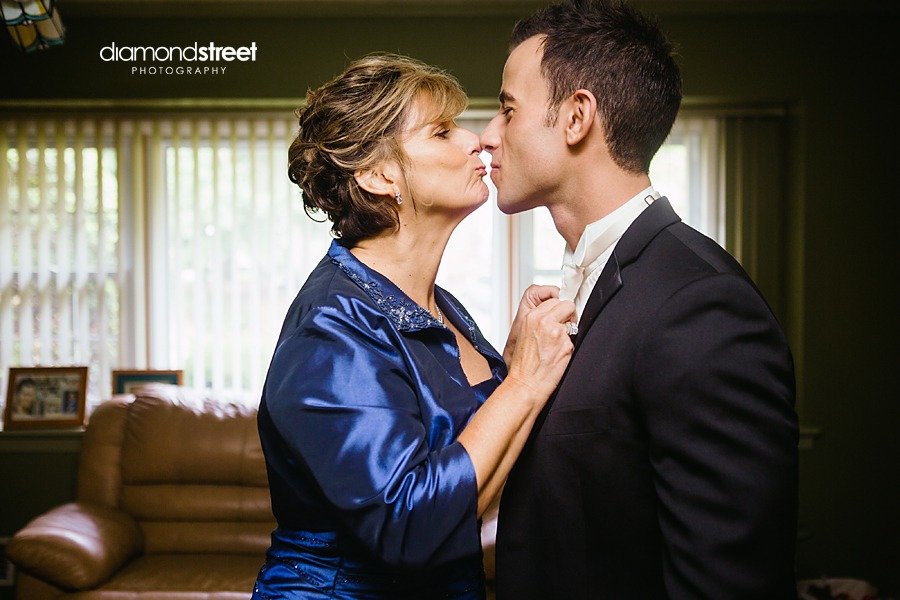 and so did the doggy! 🙂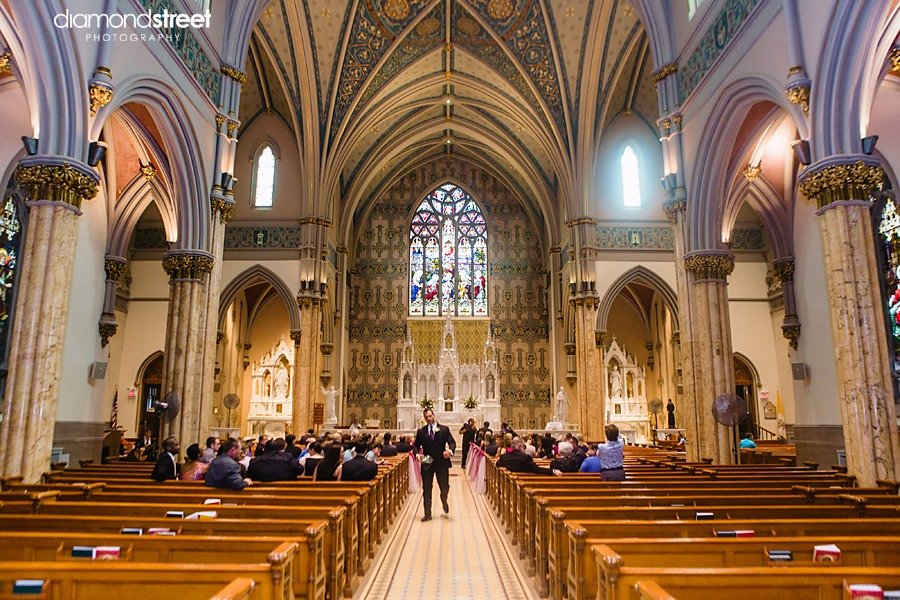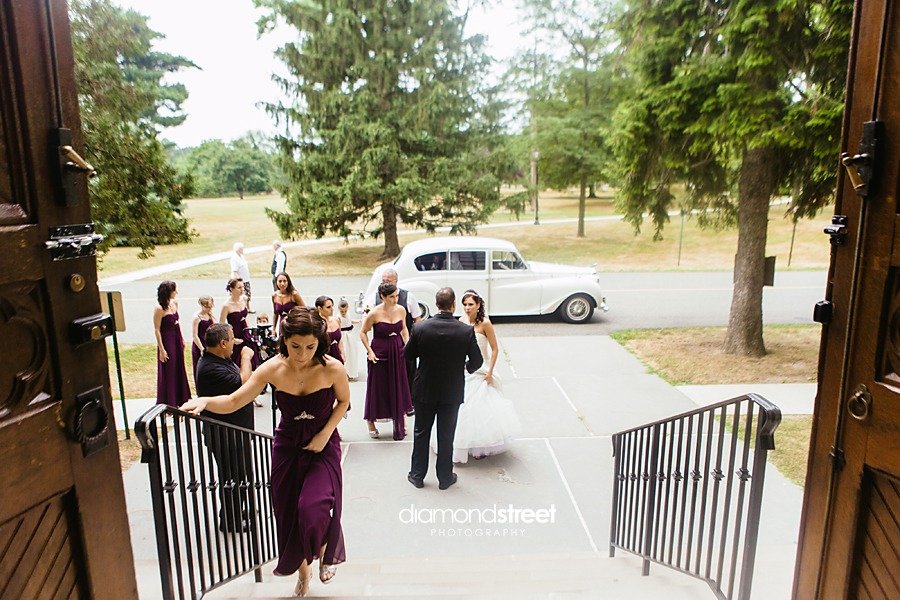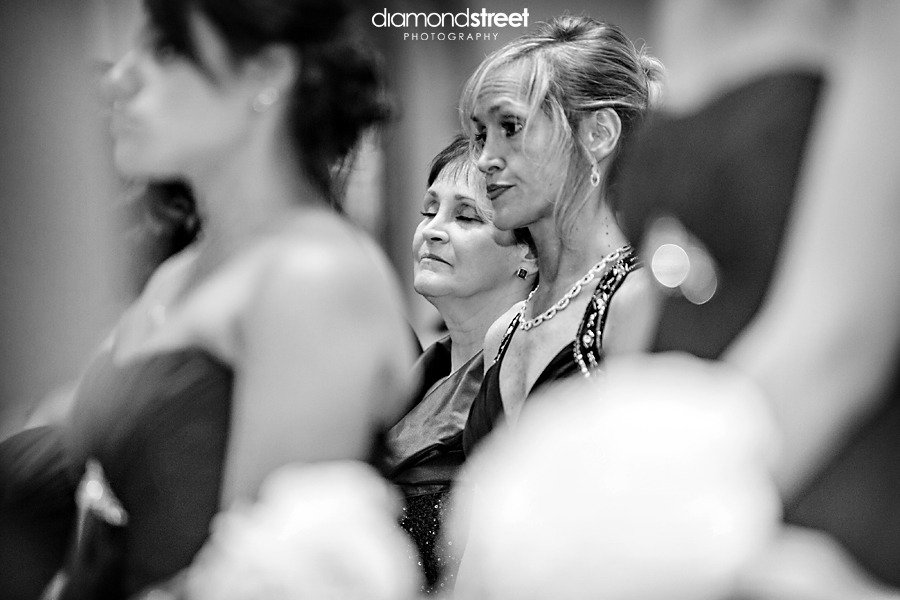 As they crept into the next room, I saw this light from the corner of my eye and..yeah….Nice 🙂 .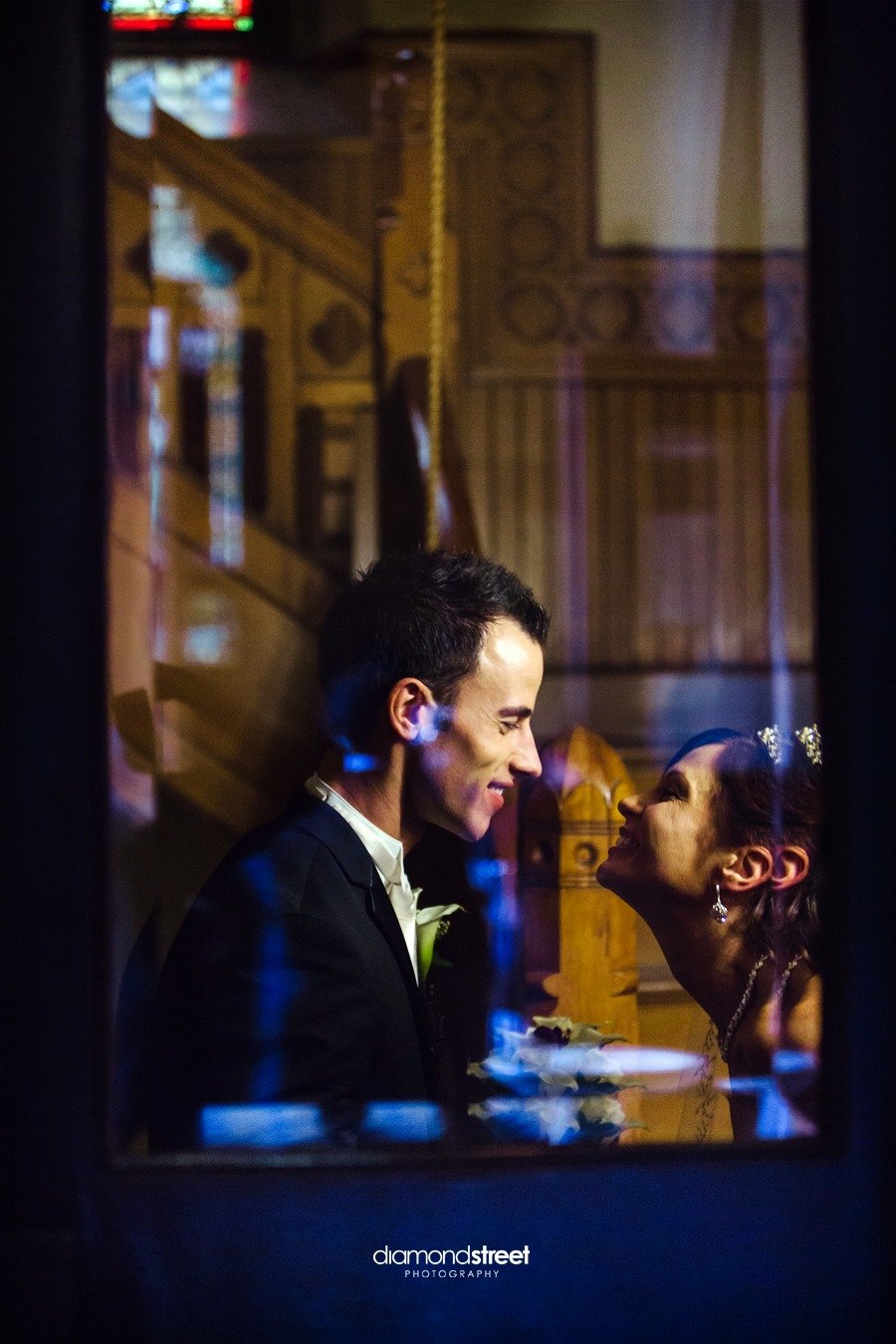 We dont usually post family formals but these 2 from the session was too awesome to not share.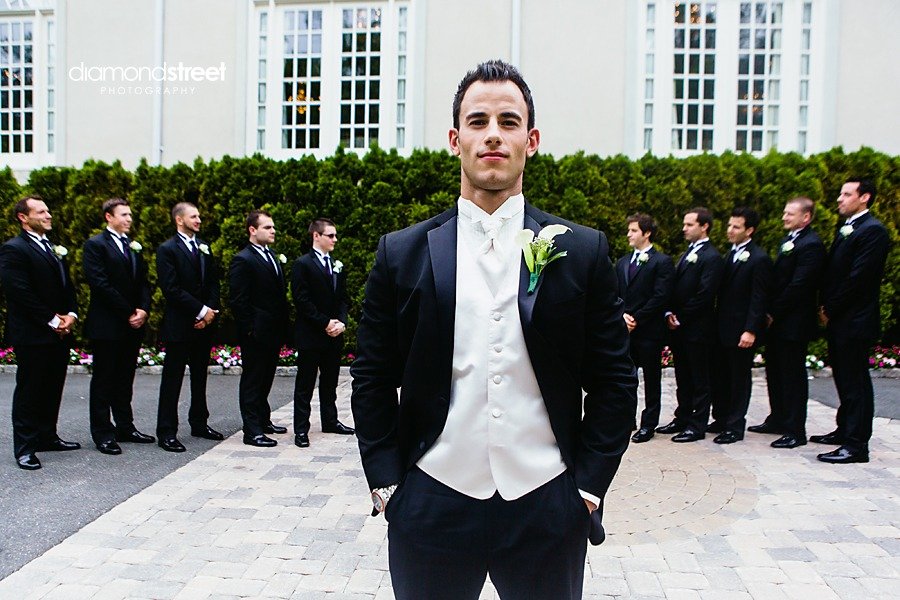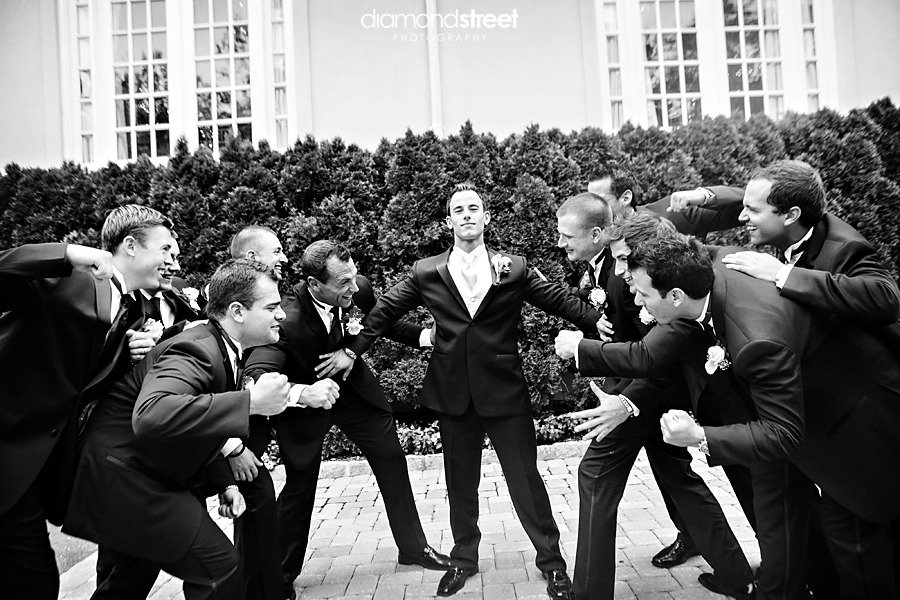 Then the event coordinator politely stole them away from us 🙂 . So we stole so more shots on the way in. Yeah, we're greedy.lol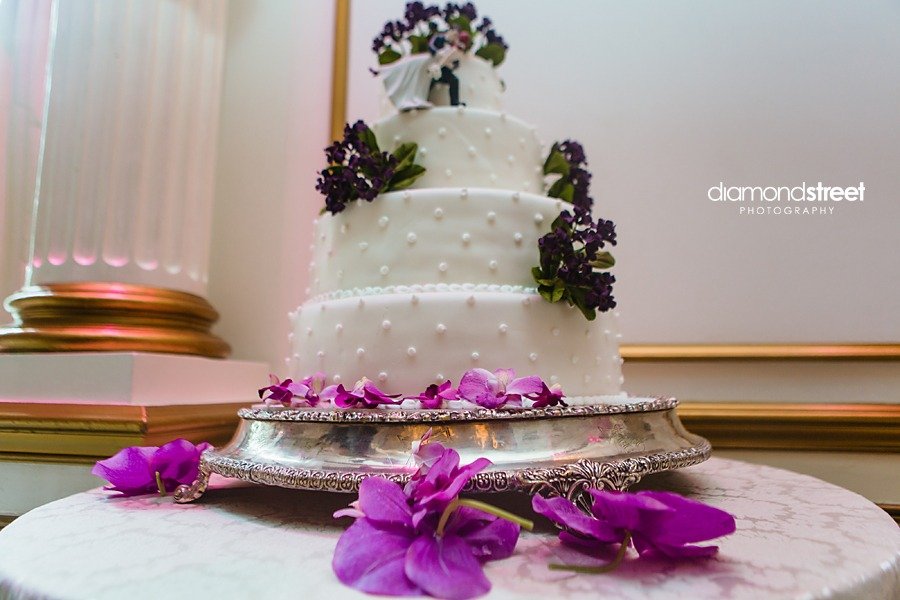 And we also dont shoot much at cocktail hour but we had to show the ICE! lol